I have been meaning to provide you with an update on Harley's progress for quite some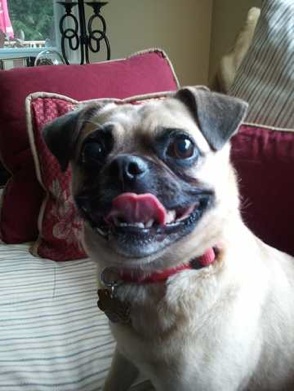 time now but unfortunately never got around to it.
Harley has been doing quite well in the nearly 2 years since we adopted him. He has adjusted well to our Pug/Boston Terrier mix Chewie and they often play together.
Not long after adopting him, we noticed that we was not eating regularly, upon inspection we noticed a large amount of plaque build-up as well as a badly damaged incisor.
After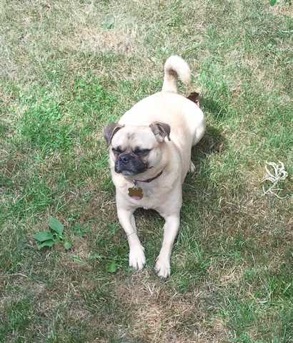 having that resolved he began to eat more regularly. We moved to Ottawa in the summer of 2010 Harley once again adjusted well to his new surroundings and certainly appreciated the larger yard and numerous trees easily accessible to him.