February 2006
I adopted Rossi from your organization over 3 years ago and I just wanted you to know that he is doing well. Rossi is happy, healthy and properly house broken now. Still a little grumpy sometimes, he doesn't bite as often and will actually give kisses to me. He loves guarding his window spot and barking at the people as they go by. I honestly think he thinks he's bigger than what he really is.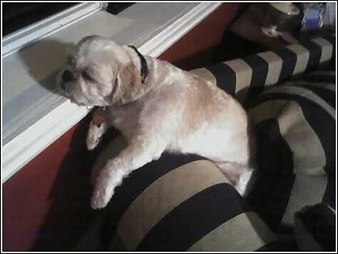 Rossi visits the groomer's every three months or so, and loves to get the full treatment. A shave cut, his nails done, a bath, and his ears cleaned. The ladies at Pet Smart love him so much, they almost don't want to give him back.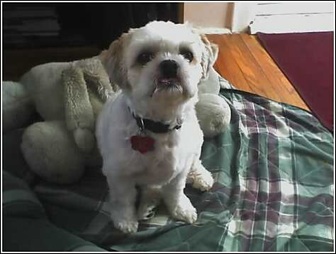 Just wanted you all to know that Rossi found his happy home and we all got a happy ending.
 Thanks for rescuing my baby. I wouldn't be complete without him.