I'm am the very proud owner of a Bichon-Poodle named Ozzy! I adopted him in April of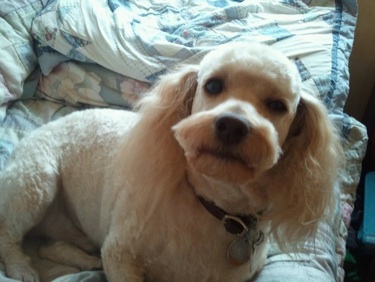 2009 and I will always adopt a dog from rescue from now on. He is the sweetest and most lovable dog. He has brought so much joy to my family and our life! He has a Sheltie brother as well who seems to love him too and I think he's pretty happy with us as well.
Thank you again! I'm very grateful to have a wonderful family member like Ozzy.