February 2021
Hello, our dog Lewis was adopted through your organization in 2015. Sadly, Lewis passed last April wrapped in his favorite blankie with his family by his side. Lewis had just turned 14 and we were blessed to have 6 wonderful years with him. Lewis was a sweet little soul who proudly donned the name 'King Lewie' because he certainly ruled the roost. We miss him every single day, but he rests peacefully with his brother Dexter on our bedside table.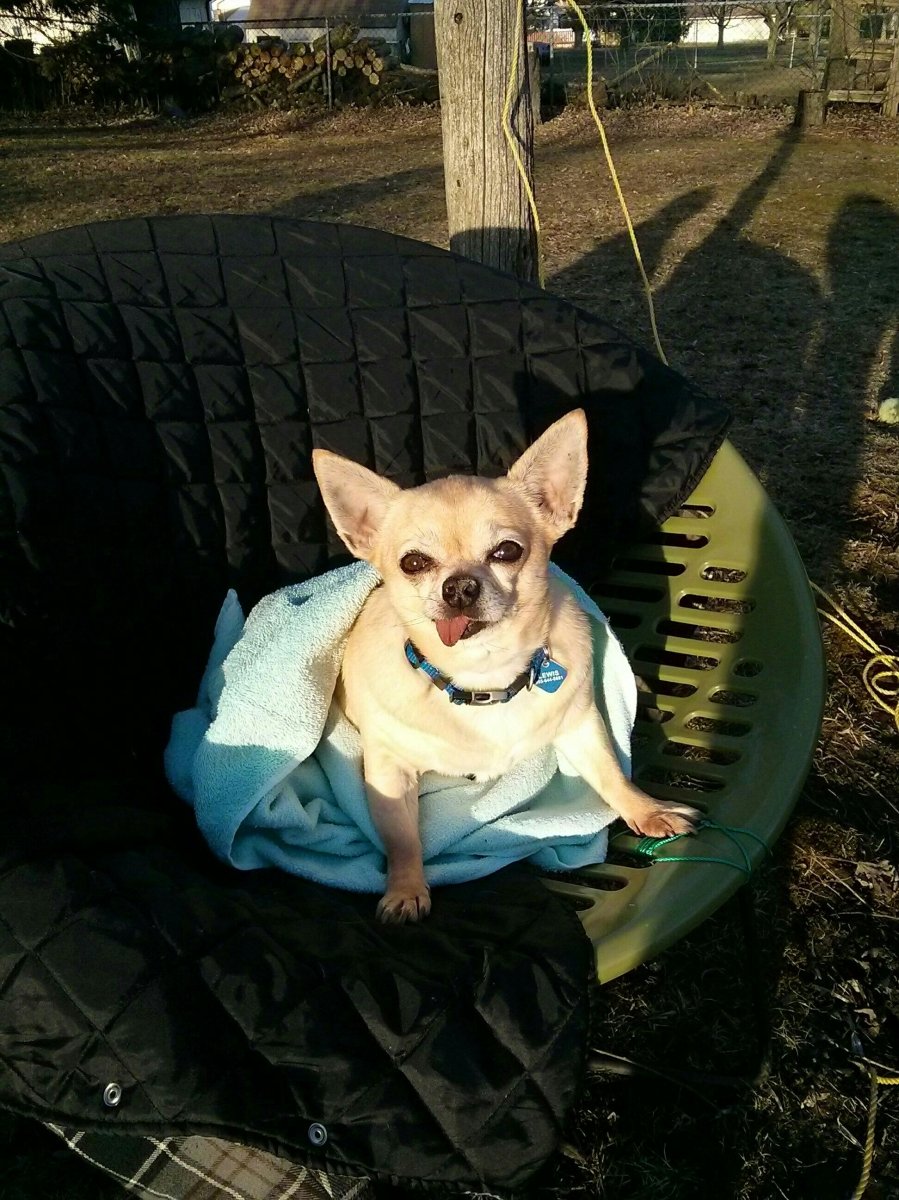 He was just the sweetest boy and he brought us so much joy! He and his brother Dexter did absolutely everything together and passed only months apart. Lewis had just celebrated his 14th birthday and Dexter was 15. Their sister Tori is lost without them. Lewis became completely incontinent near the end so poor little guy had to wear diapers, but he was such a good sport about it. He went blind as well due to severe cataracts in both eyes so he spent a lot of time snuggled up with Dexter on my bed or on the couch. He loved sitting outside under the umbrella during the summer months too so he could watch the birds and wander the backyard, but tbh Lewis was always low energy and more of a couch potatoe. Hahaha!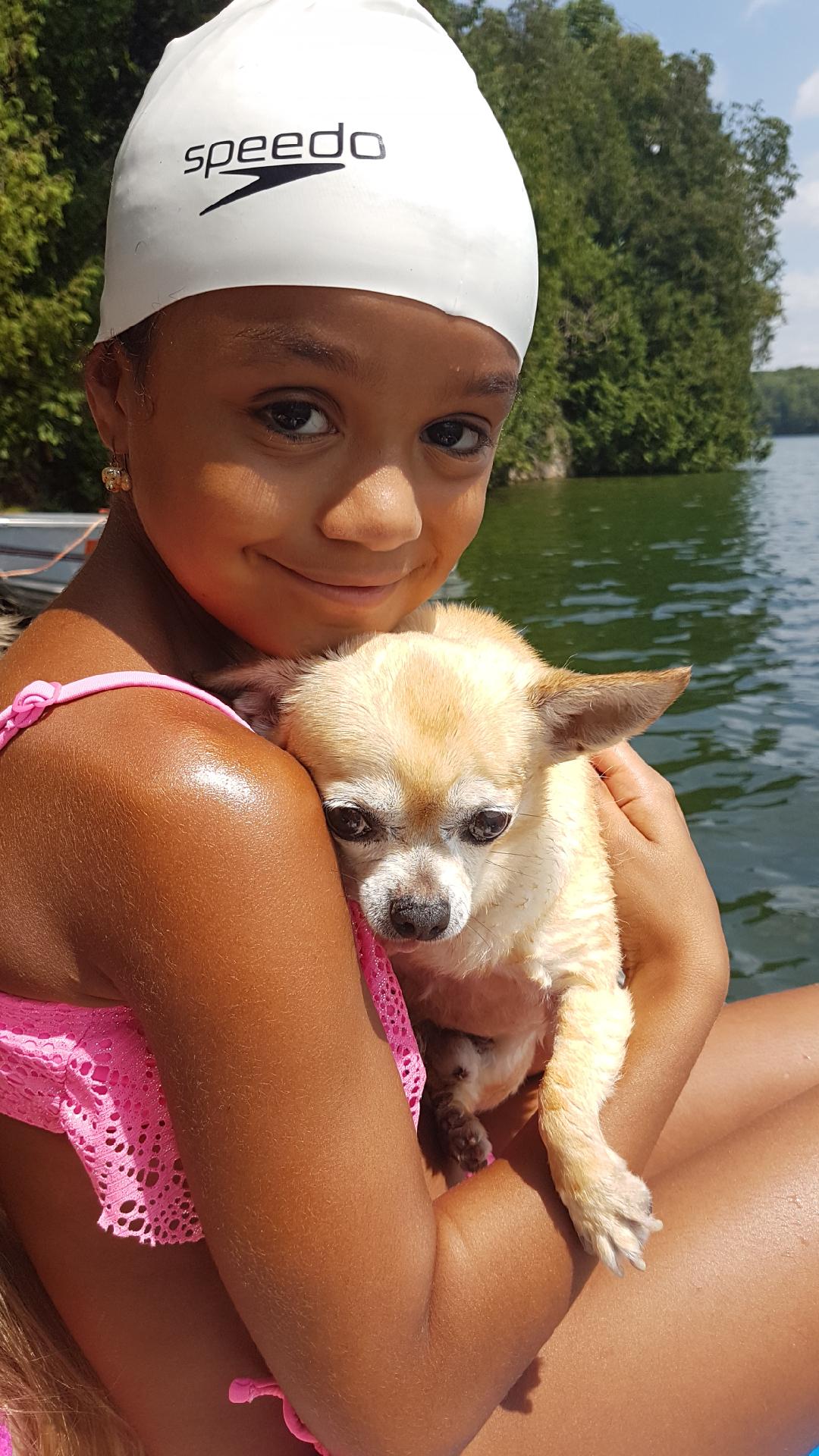 He certainly enjoyed many adventures in those 6 years including camping at the cottage every summer (he was a great swimmer). He and his brother LOVED road trips as well so we ventured all over Ontario and Quebec. Lewie was such a snuggle bug – his favorite thing was back massages and warm baths. He made the sweetest purring sound lol. And he always enjoyed Christmas morning when he would get spoiled with treats that Santa put in his stocking. We actually had their paw prints made into tree ornaments for the tree this year and of course we hung their stockings.
In some ways knowing they are together brings us peace. We miss them both so very much.