February 2008
Hello Pomeranian and Small Breed Rescue:
I just want to send you an email for an update. I adopted BENNY in October 2006 from PSBR.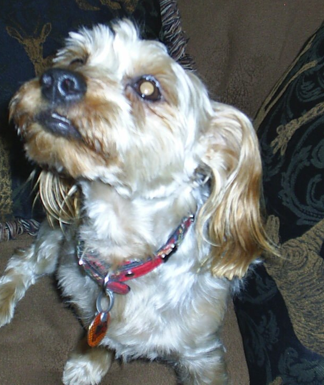 I just wanted to tell you that Benny is doing fantastic! We enrolled him into an obedience program with Petopia last year and he passed with flying colours. Benny is doing very well in our home. He enjoys his 5-6 walks a day and loves the snow in the winter.
He also bonded with the other dog in the house Pancake. They sleep in the same bed from time to time, which is very cute.
I want to thank you all for the fantastic work you have done for the dogs. Thank you so much for leading Benny into my life.