Cozy, who we call Coco, is doing great. We are so in love with her. She loves to play with us and with our cat Kiwi. She is even gentle with our older cat Papaya.

Coco knows her name and is a good listener. We have taught her to sit and stay and we are working on teaching her more things.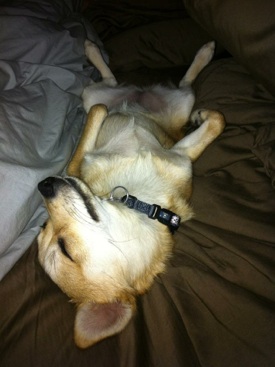 She is a great cuddler and loves to sleep in with us on Saturday morning. One or two days a week she goes to a local doggie daycare where she gets to play with other dogs. She has already received an excellent report card and her daycare people just love her.

She travels well in a car and has come with me to do some shopping. She is vey well-behaved. She loves going to visit grandma at the nursing home and everyone thinks she is so cute!

She has been to our vet for a checkup and all is well. She is on a flea control program and received her vaccination for kennel cough and had a negative fecal test so she is in great shape.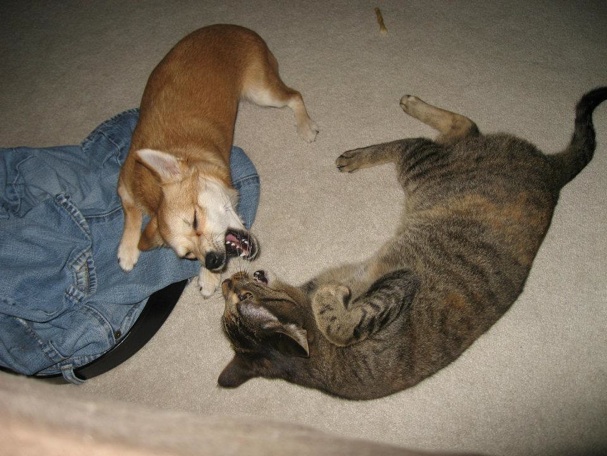 She has brought so much to our lives and we thank you for taking her in and nursing her back to good health. We are so very lucky to have her in our family.